Last year I presented the Matlab Spy Easter egg for the 2009 Easter holiday. This year, slightly late, I present another Easter egg in the well-known image function: When we run image with no input arguments, we get a default image of an inverted boy: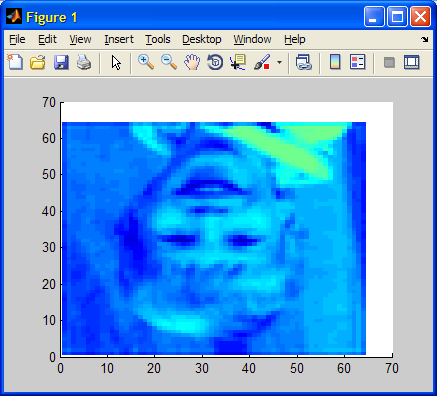 To see the image right-side up:
image

;


colormap

(

gray

(

32

)

)

;


axis

 ij 

image

 off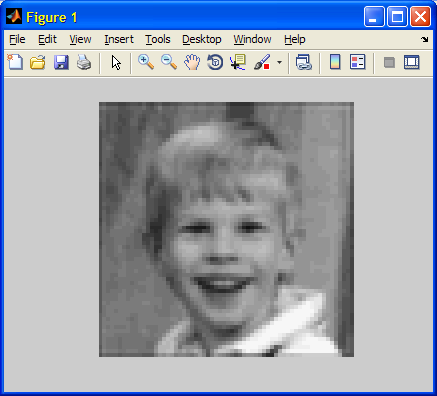 In fact, it turns out that there are quite a few hidden super-imposed images here, and that there is an interesting story behind them, which was
explained by Steve Eddins in his Image Processing blog
. For those interested, the boy above is Steve's eldest, but that's only a small part of the story…
Happy Holiday!
Yair
p.s. – The default image has not changed in many years. I guess the boy should be in high school or college by now. Perhaps it's time to post an updated picture in the R2010b release, Steve?