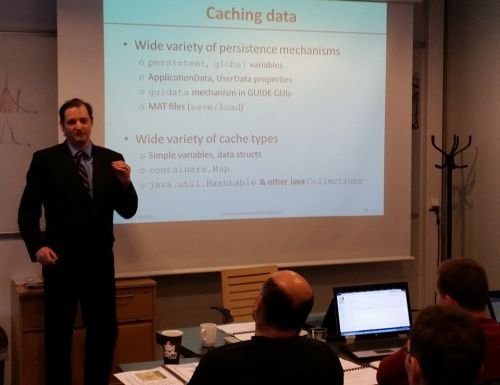 I have prepared the following online webinars on advanced Matlab topics I (click the webinar titles for a detailed description):

All webinars are highly technical, concise and to the point, making very effective use of your time. They are based on onsite training courses that I presented at multiple client locations (details).
These webinars could be a great way for you to improve your Matlab proficiency and efficiency. You will quickly learn how to produce higher quality, better looking, faster working, and more robust applications. Your effectiveness in writing Matlab programs will improve, saving you development time while improving the quality. And all this at the comfort and convenience of your office or home.


Email me if you would like additional information or a group discount, or to inquire regarding an onsite training course, or for any other related query/suggestion.